Keno at Bingo Gala Review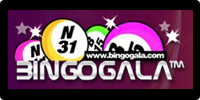 If you're looking at somewhere other than an online casino to play keno at, look no further than Bingo Gala! Bingo Gala offers a 200% signup bonus, as well as reload bonuses from 50% up to 100%. Unlike online casinos, there are no wagering requirements to get in your way here.
Bingo Gala's Keno screen is divided into two halves. You can pick up to 10 numbers. You can bet from 25c up to $1 and play up to 100 rounds if you want. There's an autoplay option which you can program to stop if you win enough or lose too much.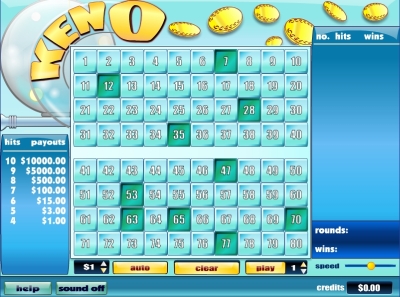 Bingo Gala has much more to offer than bingo. In addition to keno, there is also side games such as slots, pull tabs, blackjack, roulette and video poker. It's also a great site for its main purpose – bingo, offering gigantic progressive bingo jackpots of upwards of $10,000. There are also tons of specials, chat games and other surprises going on at all times throughout all three bingo halls.